In order to integrate your application with the Online API/Online AccountRight file, you will need to register for a developer key.

Part of the process requires you to log into your MY.MYOB account.
At which point you will need to provide some details regarding your application on the Developer tab.

During this process you may be presented with the following error: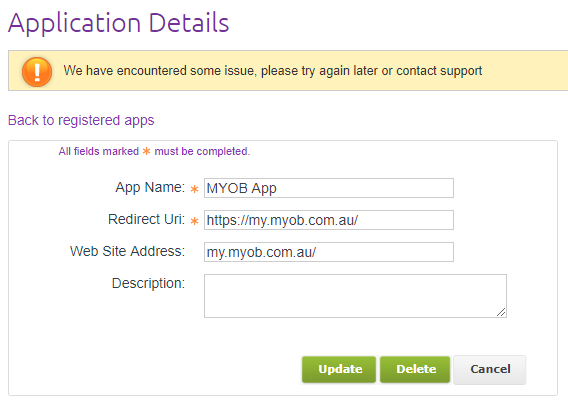 This error occurs when the "Web Site Address" field is missing the URL protocol eg: "https://"

To fix this simply:
Add https:// to the front of the address
Leave blank
This field will only accept a full website address or nothing at all, any shortening of the address in this field will fail.