When you sign up to the MYOB Developer program an MYOB AccountRight Sandbox file will be shared with you. 
MYOB AccountRight comes by default with a Sample Company file called Clearwater (learn more about this file here). This file has some bare-bones basic content in it, designed to help people get a quick feel for the accounting tool and the data that can be saved within the file. It is not intended to be a complete model of every single element. Nor is it a 'living file' rather it is a snapshot in time.
The API Sandbox files are based on this file, and so they have some data to help get a developer up and running quickly with the API, but are not exhaustive.
This file is shared with you at the time of registration. You would receive an email from MYOB informing you of the file being shared with you. If you are searching for it in your inbox look for: 
Subject: You're invited to work with MYOBapi Team using MYOB AccountRight online
This email will look like: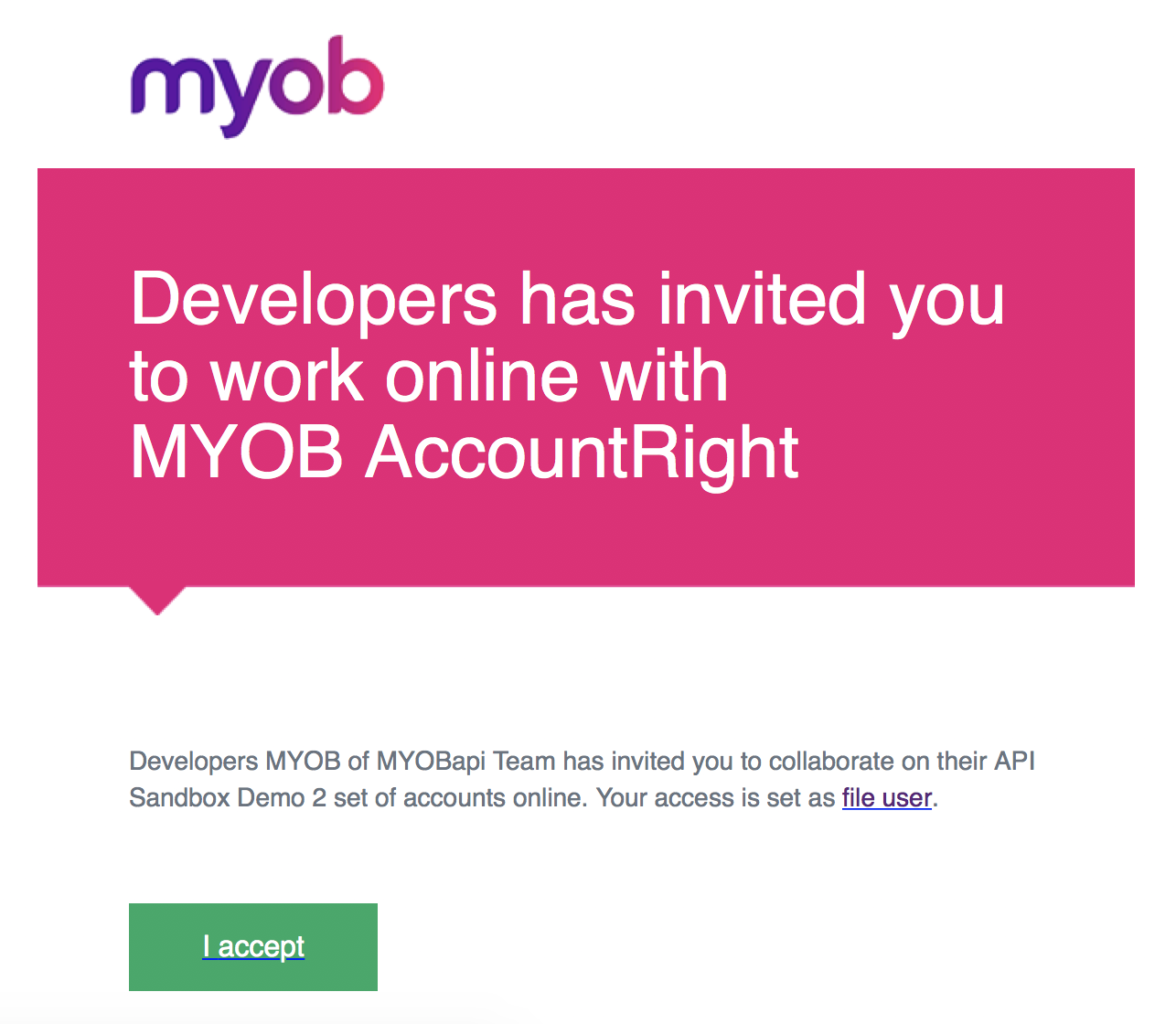 Simply click I Accept and follow the instructions.
Shared with others
These files are shared with other developers (up to 10 per file) so please keep this in mind. You may see other sample and development data being loaded into these files. 
Can I have my own dedicated development environment?
This is one of the benefits of being in our paid developer program. You are welcome to reach out to us on by submitting a support ticket and we'll get the ball rolling for you.