We often get a lot of questions from end users about what they are allowing access to in the Authorisation window (screenshot below). From this feedback, we are updating the message within the authorisation window to make this more clear for the user who is allowing the applications access.
Please note that there is no physical change to the process for allowing access only the messaging.
Current Allow Access window:
Changes to Allow Access: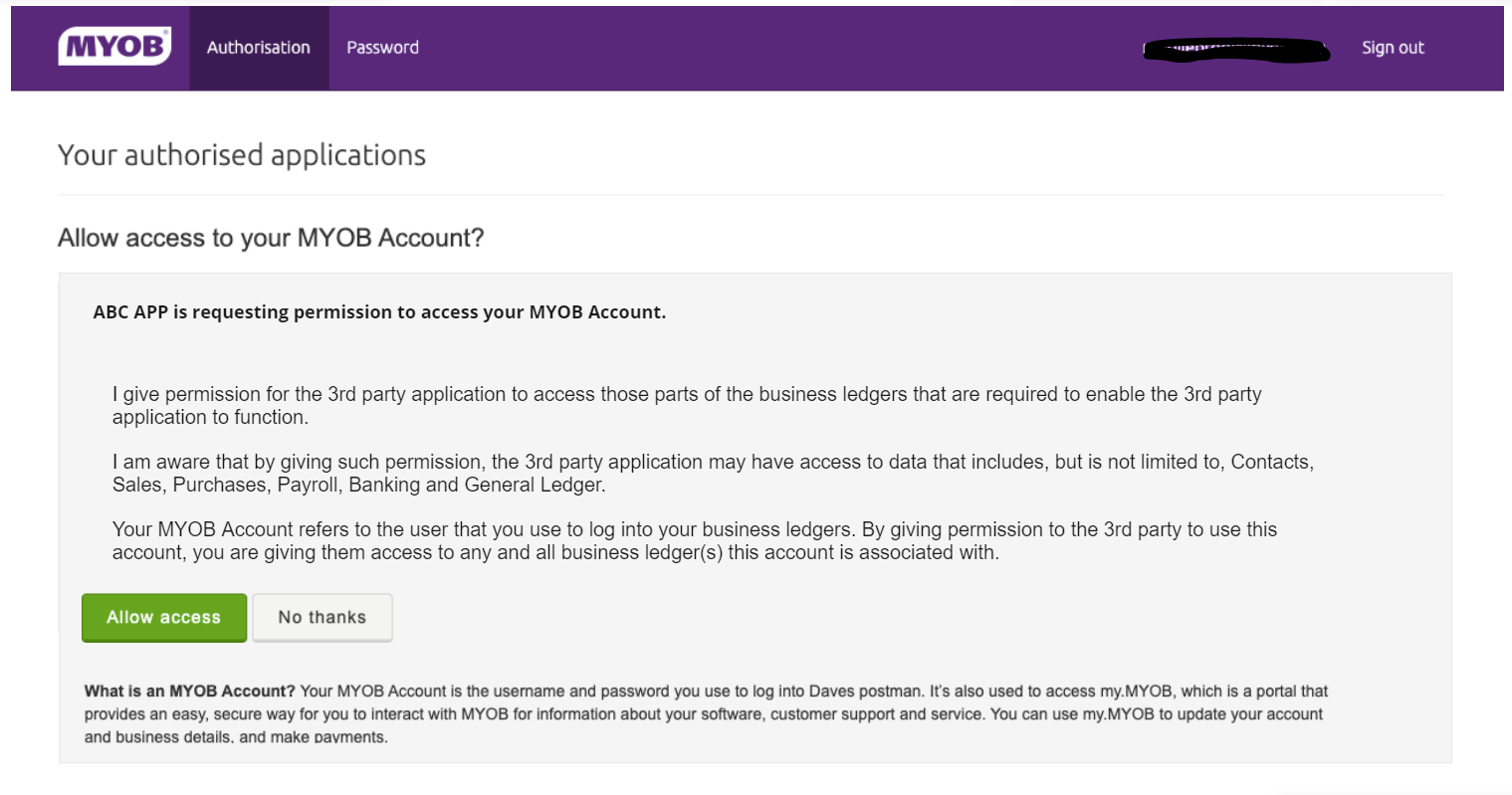 User Access Recommendations:
We recommend that when allowing the developer/app access to a company file(s) that the Administrator of the file sets up the 3rd party app up as separate user. The app should not require full Administrator access.
When setting up the user access for the app we recommend allowing access only to the areas that are required e.g if this is a Timesheet app then the app would only need access to Payroll and Contacts.
User Access for AccountRight is located in the UI under. (A user with Administrator rights will need to set this up)
Setup (top toolbar)
User Access
Select User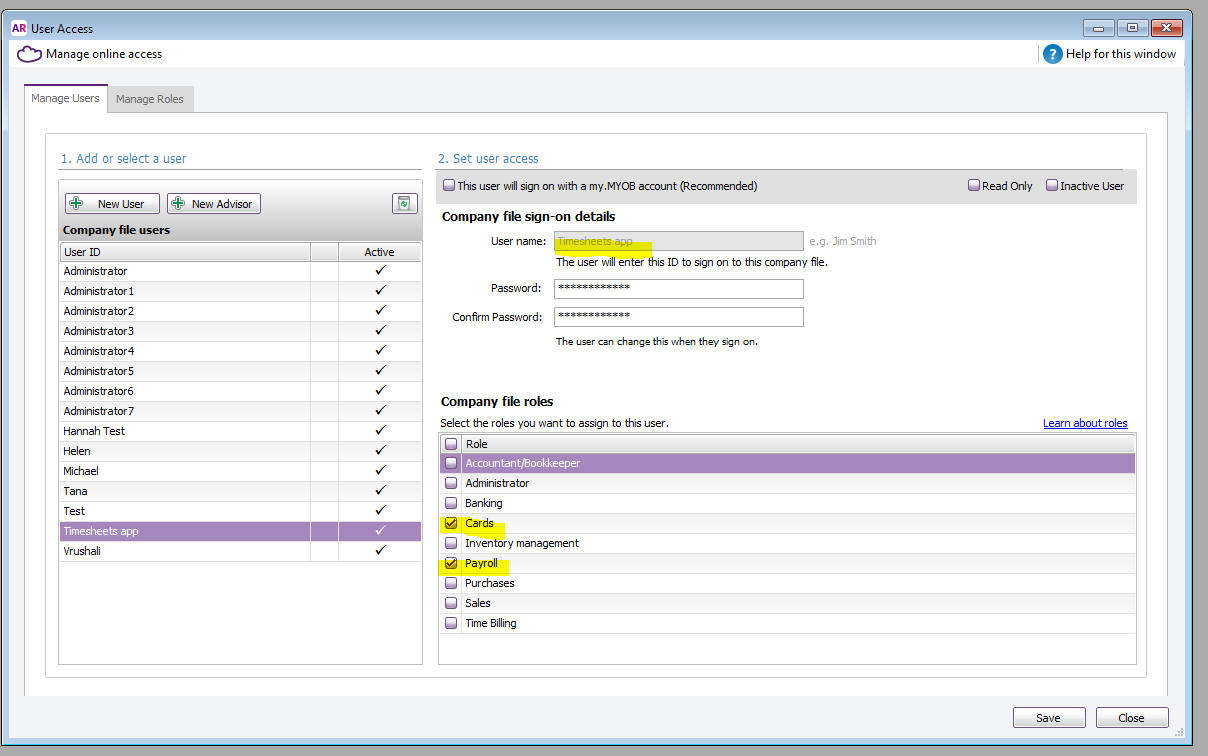 If you would like to revoke the app/integration access you can follow the steps in Revoking Access.
If you have any questions, feel to log a ticket with the Customisation & Integration Team