If you are contemplating joining the MYOB developer program and find yourself unsure about which plan would best suit your needs, we have devised a comprehensive table that will aid you in making a well-informed choice. This table presents detailed information on the available plans, enabling you to assess their features, benefits, and costs more comprehensively.
Program levels: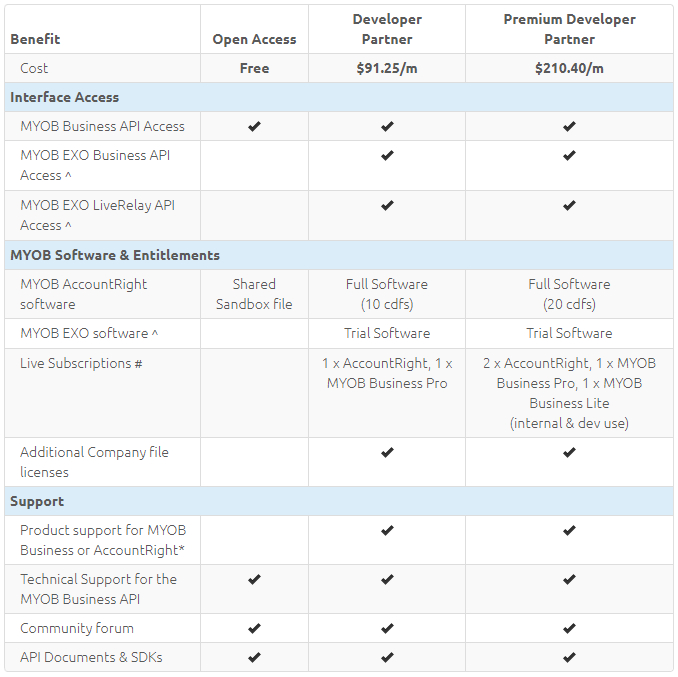 If you have decided on a plan or wish to upgrade an existing plan you can register for API access here
If you have any questions, feel free to log a ticket with the Customization & Integration Team.
Please Note:
Prices include GST and API membership is charged monthly.


^ MYOB EXO api access is limited to existing MYOB EXO partners due to the complex nature of the MYOB EXO product set




# All additional features for MYOB Business files, additional fees apply. This includes Payroll, Premium Inventory, Invoice Payments etc.


*This excludes the MYOB Business API. This applies to Support for the MYOB Business or AccountRight product via the standard support channels provided through MYOB Support